Karolina is referred to as "The Female Dog Whisperer" by many of her satisfied dog owner clients.



"Karolina Prokupek is a Dog Behaviour Expert specializing in problem dogs!"
Call 647-201-0203 today!
Karolina trained Diefenbaker, the canine star of "Due South" as well as other TV dog stars.

"Positive reinforcement techniques are the most humane option; they encourage the development of skills while keeping the animal's overall well-being in mind." - Ward McAllister, Senior Inspector, Ontario SPCA.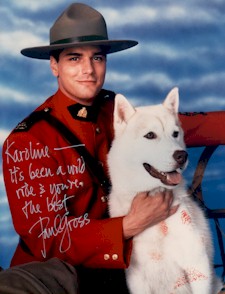 Karolina has helped with many Humane Society dogs, breaking them of bad habits, and enabling them to get adopted.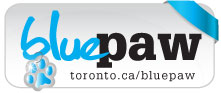 The BluePaw Pet Licensing Rewards program provides exclusive offers and discounts on pet-related products and services to pet owners who license their dogs and cats.



Home Services FAQ's Testimonials Videos/Pictures Contact Links
"A dog that is not trained properly, will not enrich your lives. Everyone wants a dog who will be a companion not a liability. Dogs learn bad habits easier than one would suspect. Once a bad habit is learned they must be re-trained to "unlearn" it by positive re-enforcement. ANY dog can be trained with proper instruction!" - Karolina Prokupek, KP Dog Training
Fall Special
10% off any service and I will donate
10% to the dog charity of your choice
Dog walking and pet sitting now available!
Click here for all of our services.
Range of behaviours that Karolina can help with:

• Puppy training.
• Leash training.
• Barking.
• Separation anxiety.
• Aggressive behaviour.
• General obedience training.
• Aggressive behaviour.
• Jumping.
• Tricks.
• And much more.

Methods that Karolina uses:
• Use of "Praise" method where a dog is not scolded for disobeying but is praised for obeying.
• Private lessons in your home.
• Private lessons in her home.
Satisfied clients:
"I want to thank Karolina for taking an abused and terrified, rescue dog and turning her into a loving and friendly, family member." - Robert H. Click here for more testimonials from satisfied clients.

See the results:
You can view before and after videos as well as several photos of clients' dogs by clicking here.

Home Services FAQ's Testimonials Videos/Pictures Contact Links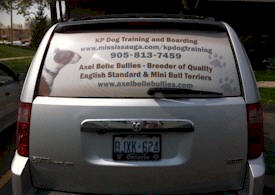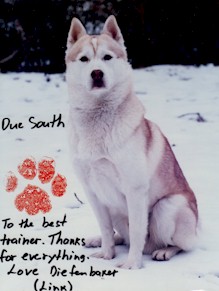 Karolina has 20 years of dog training experience!

Karolina Prokupek
KP Dog Training
Mississauga, Ont.
Call
647-201-0203